DANIKA AND YATIMAH IN A RACE FOR RAIN
Book Two of the 
As the Crow Flies 
series
Danika's life has been turned upside down by the drought. With no alternative, her family are forced to leave Dalry to wander the stock routes, grazing their cattle on the long paddock. While on the road, Danika decides to race Yatimah at the Quilpie show, this action sets in motion a series of cagey goings-on. At the same time, she's determined to return home. With nothing to lose, she enters Yatimah in the Blackall races and accepts an invitation to compete in a final challenge.
But this last race has an outcome no one would have imagined
Cover and illustrations by Willa Frayser.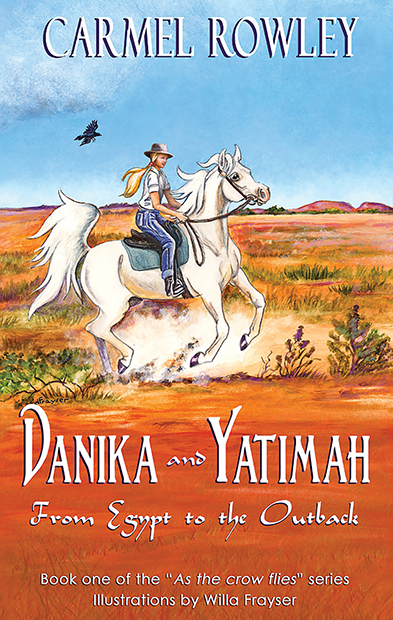 DANIKA AND YATIMAH FROM EGYPT TO THE OUTBACK
Book One of the As the Crow Flies series
Living in outback Australia on a vast cattle station, Yatimah is Danika's grey Arabian mare. Yatimah is the most beautiful and intelligent and the most loved horse on Dalry Station. To Danika, Yatimah is perfect.
The first time Danika saw Yatimah she could hardly believe her eyes. Gleaming silver-grey against the red outback soil, Yatimah galloped into her life and stole her heart, beginning a special friendship. Little did Danika know–the finely made Arabian mare would prove to be as brave and true as her heritage suggested.
Share in the beauty, fear, excitement, danger, fun, tears and friends, with the adventures of Danika and Yatimah.
Cover and illustrations by Willa Frayser.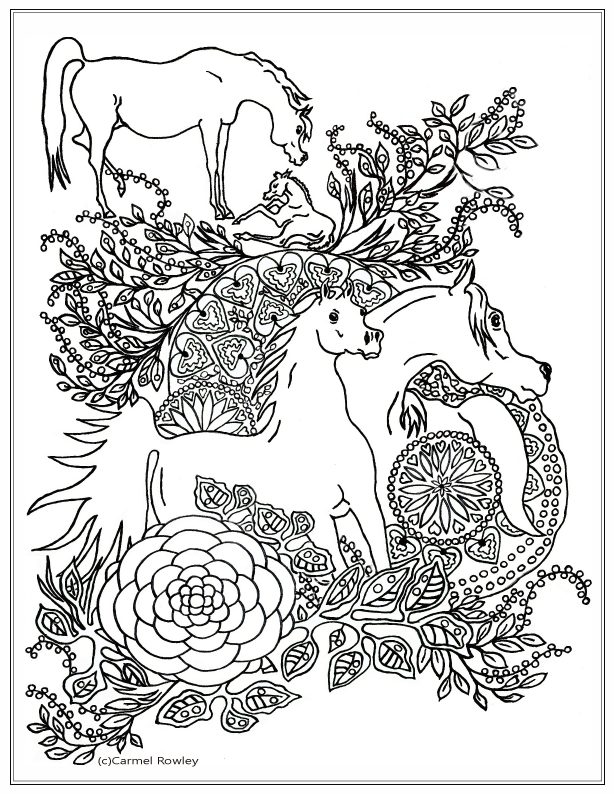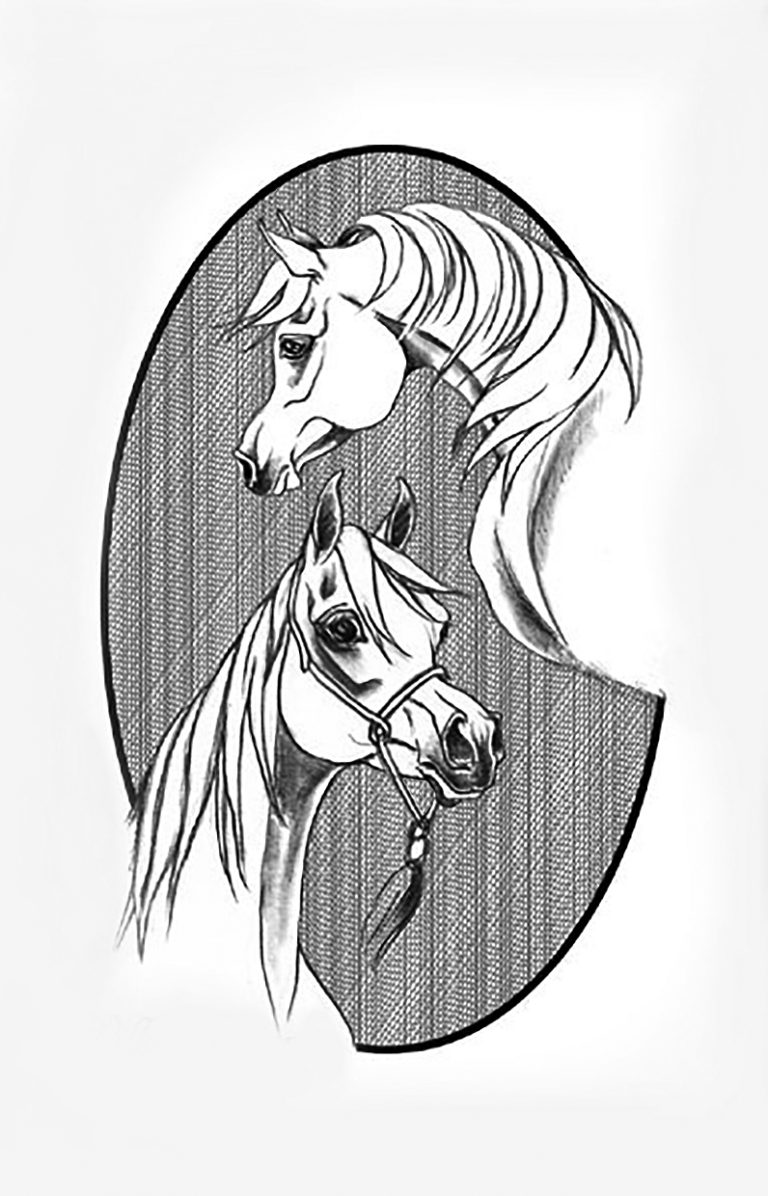 Testimonials for the AS THE CROW FLIES series
 I just had to say that we received our copy of Danika and Yatimah – from Egypt to the Outback, yesterday and I wanted to thank you so much for such a delightful book! I loved reading it myself, and look forward to enjoying it with my children, and especially my daughter. Already we are enjoying it together as I read bits to them. I am sure the book will inspire many little girls (and the odd boy too!) to dream of their own Arabian horse friend like Yatimah! Just wonderful, thank you so much. Willa's illustrations are just lovely and perfectly set off the book – congrats to you both.
Kathi McDonald, WA Australia
I started to read "Danikah and Yatimah, From Egypt to the Outback" and by the end of chapter one, I was already utterly hooked!
No one else had combined all the things I love best – Australia and her ancient spirit culture and her spectacular wildlife and colours, the rugged beauty, Arabian horses, the ancient desert kingdom of Egypt, adventure and kinship with these God-given animals.
K Carolan, Australia
Danika and Yatimah in a Race for Rain is another triumph for talented writer, Carmel Rowley. The story with its layered tensions will be adored by adults and children alike. It reminds that what we might learn from the intelligent, gentle and spirited Arabian horse may be limited only by our will to be still, observe and be taught! Also that winning or losing is incidental; but to preserve uncompromised integrity in anticipated and unanticipated situations is truly to win in ways that matter: a choice that lies in all of our hands. This is an intriguing and delightful read, once again. Thank you Carmel, what a talent; and your authenticity ever inspires!
Dr. Glenys Drew, Director Coach Culture, Coach Communication, Queensland, Australia
"Danika and Yatimah in a Race for Rain" is wonderful book, full of delightful details and so many little stories. I enjoyed what you wrote about "Kevin" and was also thrilled when Danika finally gets her dream stallion. I held my breath, and was with Danika as she rode Yatimah in the Blackall race, envisioning everything in my minds eye. Well done, Carmel, as wonderful as "Danika and Yatimah from Egypt to the Outback", you just get better and better! I am honoured and proud to be a part of these books.
Willa Frayser, Virginia USA, Equine Artist
Danika and Yatimah in a Race for Rain is a beautiful story full of enriching imagery. I really enjoyed reading about some of Australia's history and delving into mysteries with the interesting variety of characters. It was also refreshing to see the versatility of the Arabian showcased, illustrating that the Arabian is capable of anything. It is such an enjoyable and delightful series and is definitely worth the read.
Jessica Christensen – Queensland Australia