It's time to take a breather –
words Carmel Rowley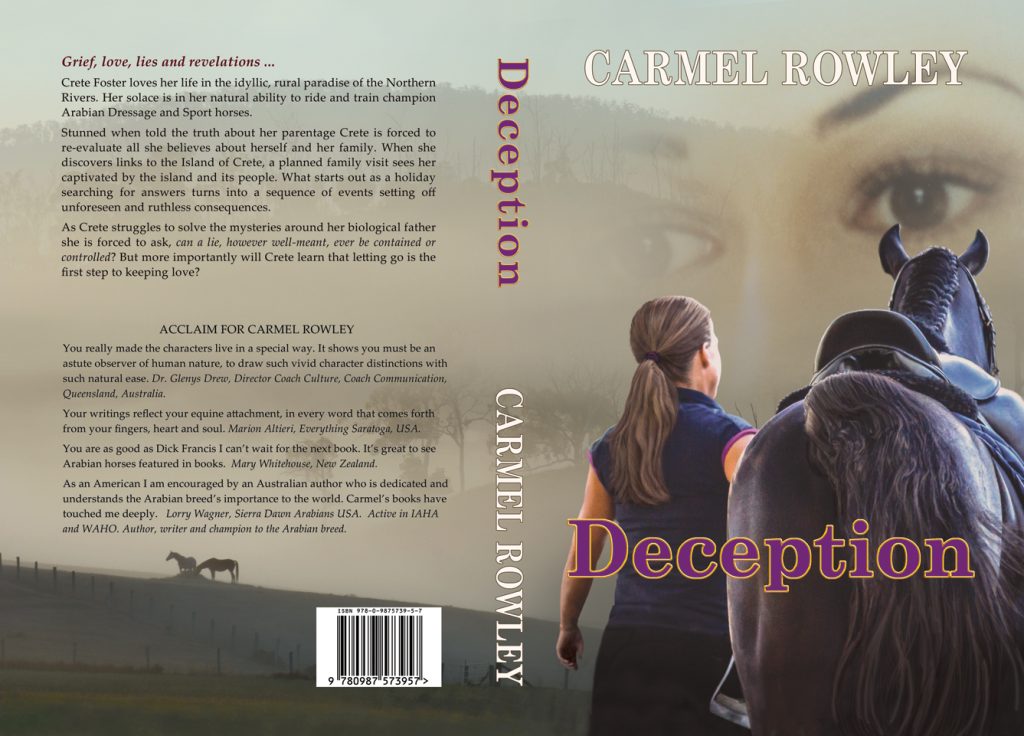 For those who don't know, Deception is my eighth novel. With my husband Don, we owned, bred, and remained dedicated to purebred Arabian horses for over forty years . The horses and the years of breeding offered us both a shared objective leading to many long-lasting friendships in Australia and around the world.
Way back in time – I was asked to write several Arabian horse related articles for a number of magazines both overseas and in Australia. I was already attempting to write the first book in my Daughters of the Wind series and this assisted to bring a new perspective to my life goals. I had found this dream of beauty but soon realised one should never become fanatical in life. This and all I read reminded us to breed the Arabian for his sake. We began to wonder why man desires to beautify to extreme the beauty nature already offers.
Though Don and I are now retired from horse breeding, the legends, beauty and the people who breed the Arabian horse still hold an ever-increasing fascination. Certainly, it should be mentioned that writing novels came about from observing human behaviour; based partly on witnessing training techniques, which made its way into the Australia Arabian showring in the 1980's.
Nowadays, I remain influenced by several factors, such as the Arabian horse's genetic future, the culture of the competitively motivated and individual values and attitudes.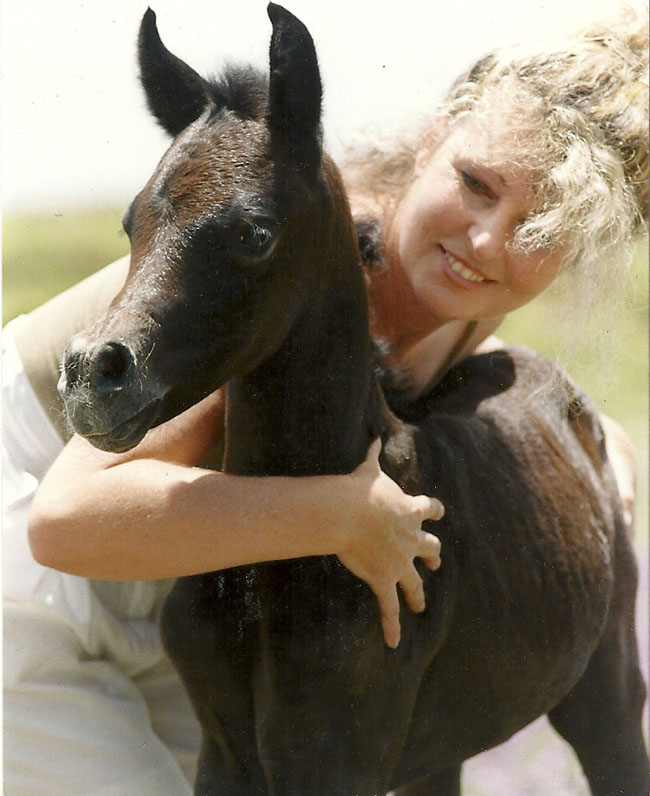 I must admit our own horses have often appeared as personalities in my books but as with many aspects of my life there's always a yin and yang, a positive and negative, all combined behind a glamorous surface that can contain questionable motives. It appears more and more that the function and desert structure of the Arabian horse continues to suffer when breeders care more about trophies and sales rather than preserving the characteristics which make the Arabian breed unique.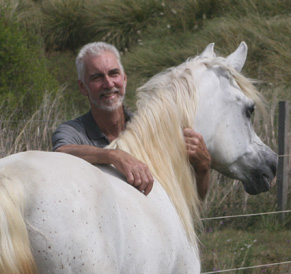 There's always a deep wish that readers can share the triumphs and sorrows of the characters that feature in my books. Deception explores the vulnerabilities of life, the stretched ties and the often-personal complications of family.
But most of all I wish to encourage all Arabian horse lovers to pause for a moment and consider the real reason behind their involvement with this noble breed of horse.
This must finish with a BIG thank you to all who enjoy my books. I love to hear from you, learn your stories and the adventures with your beautiful horses.
www.carmelrowley.com.au