Deception – what an amazing review.

'The book is enthralling, chapter by chapter.' When I read this at the beginning of an anxiously awaited email, every emotion I know enveloped me. A grateful thank you to Glenys Drew, a person whose opinion means an enormous amount to me personally.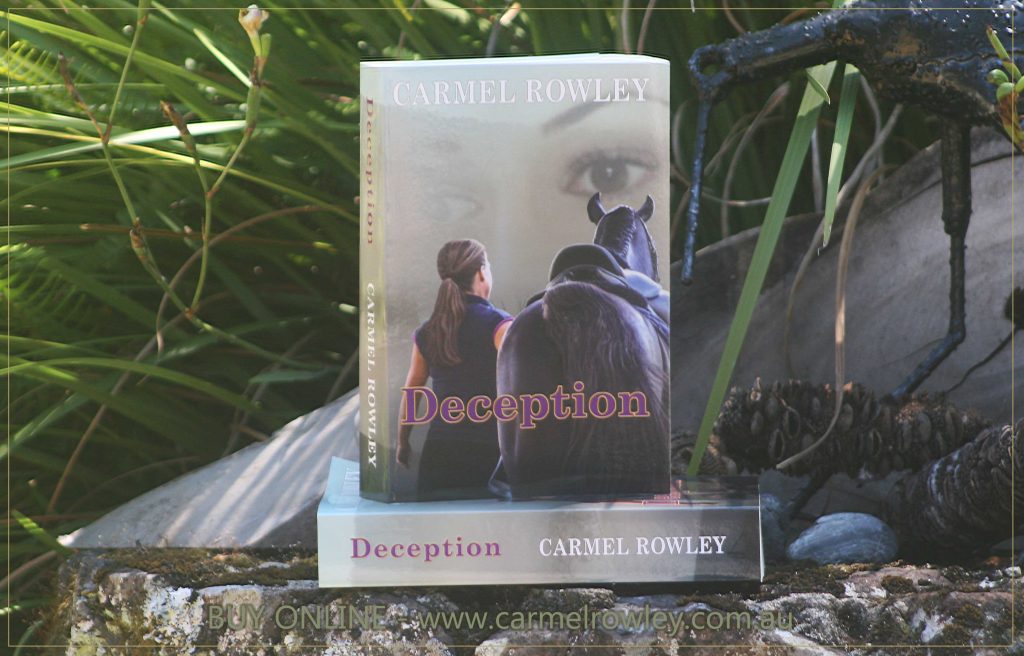 Review of Carmel Rowley's novel, 'Deception'
Carmel Rowley again has produced an exquisite, masterfully woven, intriguing and fascinating novel.
'Deception' reveals an evolving montage of multi-faceted relationships with intertwined lives set against evocative scenes and places that grip the reader's attention from first to last page.
Carmel's astute character depictions reveal deep, rich understanding of the interplay between human emotions and experience. The story is the stronger and more credible for some parallels that, as the author acknowledges, exist between her central character, the spirited, loving, truth-seeking Crete, and her own genesis: a 'full circle'.
One can't miss implicit messages about the impacts of a lie, of handling discovery with care, reward for patience, holding on to love, and sorrowing for loss without missing the legacies of joy and wisdom that remain.
Carmel creates highly evocative scenes. The kaleidoscope of mystery and gradual revelation through the narrative enthralls.
Likewise, the reader may well 'feel' the majestic physicality, bonding spirit and calm of the beautiful Arabian horse, where honesty and faithfulness emanate from big hearts that give their all for their people. The word is clear…. as should we, for them, protecting and preserving this ancient, noble breed.
(Dr) Glenys Drew
Director, Coach Culture
Coach Pty Ltd, Queensland, Australia.
February 2023